RACINE — Gov. Tony Evers was in town on Wednesday for a listening session with community leaders about the programs in place to help those with mental health issues.
The message from the community was that programs are in place, but the needs are substantial and growing, and they could use additional funding for expansion.
Evers said as the state begins the budget process, he wanted to spend some time with community leaders and hear firsthand what the needs are, especially regarding mental health.
He was joined by Rep. Greta Neubauer, the Democratic Assembly Minority Leader, Racine Mayor Cory Mason and County Executive Jonathan Delagrave.
Evers toured the Villa Street COP (Community Oriented Policing) House named for Dr. Thelma Orr, whose oldest child was on hand to speak of her mother's legacy.
Jewel Jones said her mother told her children to "venture out and see what is being offered and be sure to participate."
"I know she is smiling down on each and every one of you," Jones said. "She believed in the COP House and policing. She believed everyone on this earth had a place, but we have to work together."
Officer Colin Powell is assigned to the Villa Street COP House and was the person who conducted the tour for the governor, outlining some of the programs and activities hosted in connection with the house, which includes monthly neighborhood watch meetings.
An assignment at a COP House lasts three to four years, enough time for the officer to build relationships with those in the neighborhood, which in turn builds trust between the community and police officers.
"It's police helping people around here and not necessarily arresting and ticketing everyone," Powell said. "We're trying to solve problems instead of showing up, gathering names and information and moving on to the next call."
Powell told the governor that nonprofits donate food, diapers and other necessities, which are handed out to those in need.
Delagrave said there are still more opportunities for the COP Houses, including the potential to expand its purpose for an interdisciplinary team that could include mental health professionals that could have "a real impact" on the neighborhood.
Maurice Horton, the county's community violence prevention coordinator, worked out of the Thelma Orr COP House for about 10 years doing gang diversion.
There was a time, Horton recalled, when grassroots organizations all worked on their own, competing for funding. Recently, the goal of ending the cycle of violence has taken on a community approach, he told the governor.
"At the end, it's about family, and building this neighborhood one family at a time," Horton said.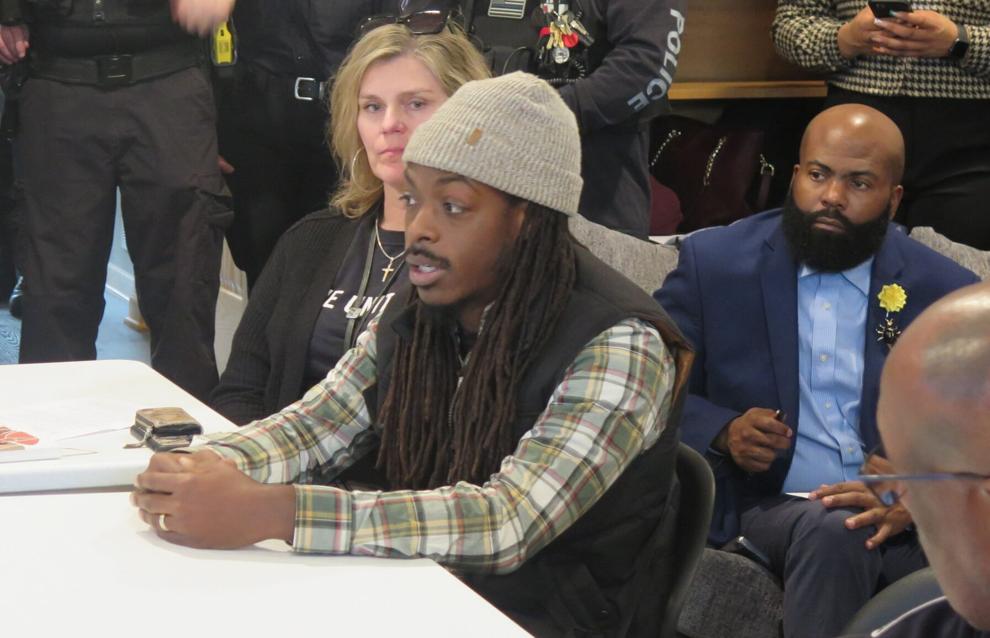 One thing many in the room spoke of is the need for mental health care for youth.
Nakeyda Haymer, the Violent Crime Reduction coordinator for Racine County, and the state lead for Voices of Black Mothers United, told the governor as it relates to mental health, "I think we need an emphasis on youth services."
Tanya Wooden, also of Voices of Black Mothers United, added that the trauma and mental issues that follow acts of violence are a huge concern of hers.
Troy Collier, a community connector with Racine Unified School District, explained that he and his five colleagues work to connect students with resources they might need, acting as a bridge between the school and services. He said they work to establish rapport and build trust, so the students know they have someone to talk to during tough times.
What would help, Collier told the governor, is to have mental health services at every school staffed by professionals in the mental health field. Currently, there are nine school-based mental health clinics as well as a community clinic serving all K-12 families at the Community Pathways Clinic.
Additionally, the city established a grant using ARPA funds that assists families with the large insurance deductibles that are sometimes attached to pursuing professional counseling.
In an interview with The Journal Times, Collier said youth are often signaling the issues they are having, but staff do not always have the training to recognize those signals. Either staff need advanced training on this issue, Collier said, or there needs to be people in the building with the training to recognize those signals because young people do not have the skills to communicate their issues.
Additionally, Collier said student punishment for behavior in schools could use a structural overhaul, particularly regarding suspensions.
"I don't feel like it's an effective way to curb behaviors," Collier said.
A student who is suspended is sent home, but home life is problematic for many students.
"If the home is that bad, we can't send them home, we can't do that," Collier said. "It would be like sending an alcoholic to the bar. That is where the problem started, where they learned everything."
Collier said students who are acting out need help instead of punishment. They need professionals to help them learn what they have not learned at home, such as how to effectively regulate their emotions. Rather than a suspension, Collier would like to see students with behavioral issues given time with mental health resources.
Much is required of a young person at school, Collier explained, including paying attention in class, completing assignments and being on time. However, students may have experienced challenges before they arrived at school, and those challenges will still be there when they leave school and go home.
There does not appear to be space in the system for a student to say, "I'm dealing with so much, and I can't get that assignment done," Collier said, adding he would like to see that changed.
"It is very, very important for us to understand and place kids in the right setting for success with the right resources," Collier added.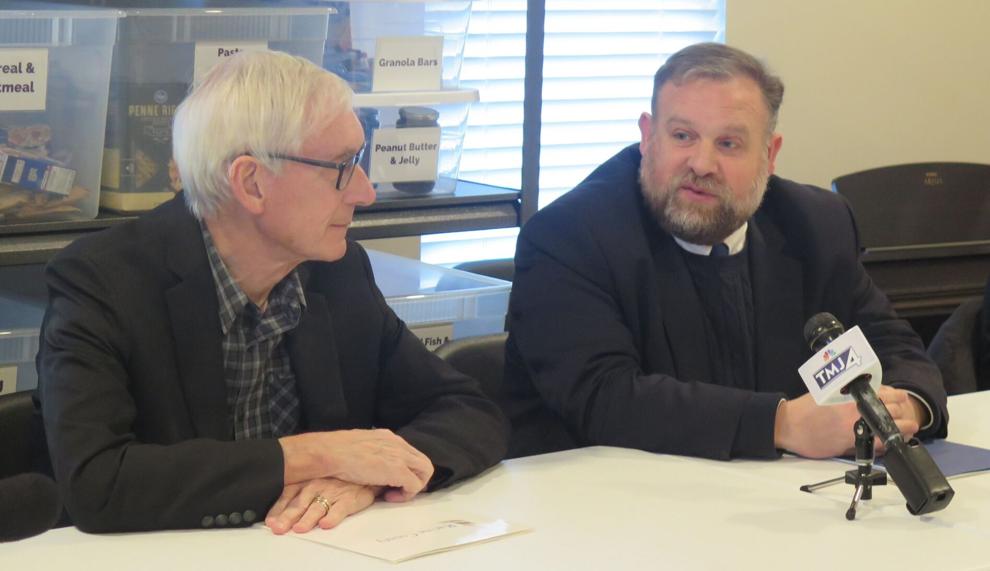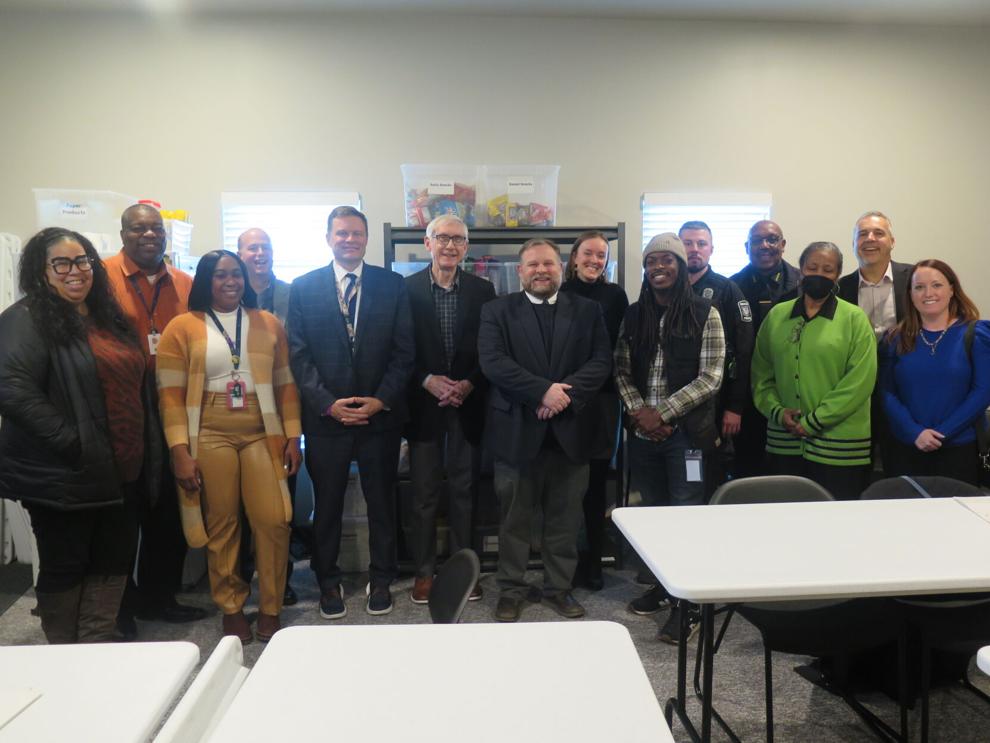 .